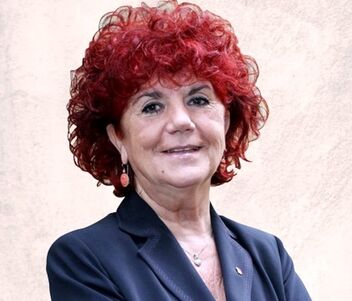 Valeria Fedeli ministro dell'istruzione ieri ha dichiarato che le province con il maggior tasso di studenti analfabeti sono: la provincia di Avellino catalogata all'ultimo posto e quella di Benevento catalogata terzultima. Ha inoltre aggiunto, che grazie all'aiuto di scuole private in queste province, molti studenti e studentesse pagano tra i 7mila e i 10mila euro per diplomarsi, servono quindi provvedimenti seri per chiudere tutte le scuole private e bocciare più studenti anche negli esami di maturità, inoltre ha dichiarato che serve anche un provvedimento per annullare i diplomi di chi si è già diplomato e licenziarli in tronco nel caso abbiano trovato un'occupazione pubblica.
Ad blocker interference detected!
Wikia is a free-to-use site that makes money from advertising. We have a modified experience for viewers using ad blockers

Wikia is not accessible if you've made further modifications. Remove the custom ad blocker rule(s) and the page will load as expected.